Have you ever noticed that your computer seems to slow down as it ages? That's because all PCs accumulate unwanted junk as time passes – particularly if they are allowed to download resource-intensive programs, or clutter your hard drive with lots of unnecessary files. Over time, this junk data can clog up your system, increasing the strain on your PC and hogging valuable resources.
Fortunately, it is possible to reverse this process with a carefully optimized tune up, so if you notice your PC struggling with relatively simple tasks, or you think that it's taking an long time to boot up, just get in touch, and we'll work to together to breathe new life into your ailing computer using a process I call "The Three Ups".

Clean Up
By deleting unneeded files and uninstalling unwanted programs, we can free up space on your hard drive and free up resources that would be better used on the things you want to do on your PC.
If your computer has been in service for a long time, dust and grime can build up on the power supply, fans, and other areas inside your computer. This layer of dust can trap heat inside components and can lead to overheating, slowing down, increased battery usage and other performance degradation.

Update
Most computers lack critical system updates. Hardware manufacturers will release driver updates to increase performance and stability in their products. Microsoft pushes out updates for Windows, Office, and other programs on a regular basis to increase performance and fix security issues. Additionally, third-party software vendors like Adobe and Oracle will regularly release updates to their software that add new features and patch security problems. By performing updates to drivers, software and Windows, we can increase system performance, add new features, get rid of bugs, and maintain security. Keeping up with your updates is crucial, and I'm here to help.

Tune Up
With dust and junk files out of the way, we can optimize your PC's performance, no matter the tasks you use it for. By carefully tuning system services, memory usage, and other factors, your PC will be operating much faster and more efficiently than before. By setting up automatic, scheduled services to run when your computer is idle, it can even clean itself up and prevent some slow downs in the first place.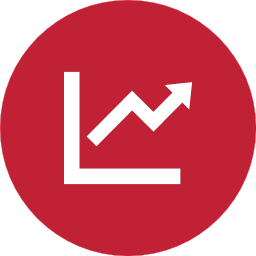 How Will The Three Ups Improve My Computing Experience?
After we've used 'The Three Ups' to freshen up your computer, you'll notice that you can now:
Boot up your PC in a matter of seconds, instead of minutes
Quickly load the programs and files that you need on a day-to-day basis, without excessive delay
Browse the web without experiencing the frequent crashes or slowdowns that you may have become accustomed to
Let Me Give Your PC a Healthy Boost
If you think that your computer might be getting cluttered, and you'd like to learn more about the many ways we can reinvigorate your computing experience, get in touch today and let me tell you more about "The Three Ups".