Hardware Upgrades & Replacement
Whether you're trying to run a brand new program, or just attempting to reduce the amount of time that it takes to load a file, upgrading your computer's hardware is a sure-fire way to boost performance. It's usually much more cost-effective than replacing your current PC as well.
Unfortunately, picking new hardware that's compatible with your current system can often be quite a challenge – particularly if you don't know the memory limitations of your motherboard, or fully understand the capabilities of your original hardware.
That's why I offer tailored, one-on-one consultations designed to help you pick hardware that best fits your unique requirements, regardless of whether you're trying to improve your PC's processing power, looking to increase the amount of data that it can store, or trying to run the latest game.
I have used 713 IT Support for my personal computer and for business and in every instance he has been professional, accommodating, and thorough. It has been such a joy to know that when I call him, he is able to take care of any issue we've had whether by remote access or at the office service call.
How can you Help me Upgrade My Hardware?
When you come to me with a hardware upgrade in mind, I'll sit down with you, and we'll work together to identify the exact nature of the improvements you'd like to see. I'll then offer you seasoned advice on whether or not you should consider:
Increasing your computer's ability to multi-task by adding more RAM
Speeding up intensive applications by upgrading your processor
Expanding your computer's data storage capability by replacing your hard drive
Making your games beautiful and fast by upgrading your graphics card
Decreasing boot and file access times by replacing your hard drive with a solid state drive.
I can also help to guide you towards hardware that will be compatible with your machine, and install your new parts for you, if you're worried about accidentally jeopardizing your computer's stability.
How Will a Hardware Upgrade Help to Improve My PC?
Upgrading your hardware can improve your computer's capabilities in a number of ways, depending up which components you choose to replace.
Installing more RAM will allow your computer to process more short-term data, increasing the speed at which you can run programs, and facilitating a smoother all-round experience.
Upgrading your processor can dramatically improve your PC's processing power, and allow you to run simultaneous applications without slowing down your machine.
Adding a new graphics card will allow you to play the very latest video games, and help your PC to handle resource-intensive image processing software without noticeable lag.
Replacing your hard drive with a larger and faster model will allow you to store more data, and improve the rate at which your computer can boot-up and access data.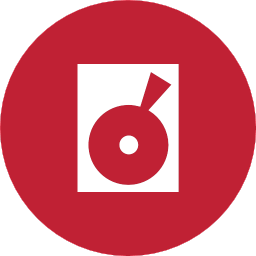 Interested in upgrading Your PC's Hardware? Call 713 IT Support Today
If you want your PC to be bigger, better, and faster, get in touch today and I can help to guide you through the process, ensuring you get the most bang for your buck.