A secure network can provide you with almost unlimited freedom, regardless of whether you're at home or in an office. It'll allow you to access your internet connection from anywhere and also enable you to:
Share documents between different computers, regardless of where they are stored
Access printers remotely, from any PC or laptop
Share an internet connection between all of your devices without experiencing excessive lag or latency
All of which will enable you to complete basic, every day tasks like printing a document without the hassle involved in finding the right cable to plug into the printer, or "sneakernetting" your files around with a USB flash drive.
Unfortunately, setting up a reliable and secure network can often be tough, particularly if you don't have time to learn about the plethora of complicated configuration settings that need to be perfectly optimized for efficient network communication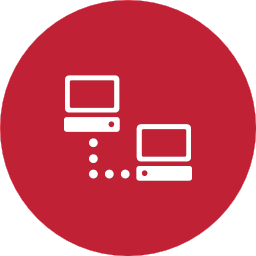 Another company wanted to charge me $900 for setting up a wireless network. David got my office set up for a fraction of the price and half the time! Thanks, David!
That's why I offer truly bespoke WiFi & network services that are designed to cater to your individual needs – irrespective of whether you're running a small business or just trying to make internet browsing more convenient in the comfort of your own home
What do Your Network and WiFi Services Involve?
When I say that I can tailor my services to meet your individual needs, I really mean it! Years of experience with both wired and wireless networking enables me to perform a variety of operations, including:
Setting up a completely new network (with wired and wireless access) and then adding your computers and printers to it
Adding new devices to a preexisting network
Boosting the range of any wifi router or access point, to ensure that you can connect to your computer from the back yard, the store room, or any other location on your property.
I'll also provide expert advice on selecting the right network hardware to meet your needs and help you to source affordable routers and hardware that won't break the bank.
For small business owners, I can also provide secure VPN connections that will allow you to access files and devices in your office from any computer, no matter your location. I can also help you to set up remote access solutions to allow you to use your work computer from home and to improve productivity.
A Fast and Secure Network Can Help Your Business Right Away
If you'd like to benefit from easy access to your internet connection, or you're eager to be able to get online from anywhere in your home or office, get in touch now and we can discuss the best way to get all of your computers connected on a secure network today.